A Fresh Outlook
Heart of Glass Strawberry Vodka is what happens to a flavored vodka when you combine the patience it takes to perfect a whiskey, the precision of gin-making, and the inventiveness of a moonshiner. We wanted to capture the bright, juicy essence of Ohio strawberries and bring it to your glass, no matter the season.
So, after years of research and development, we landed on a process that treats a flavored vodka like gin and incorporates the entire strawberry—leaves and all—to create a super clean, one-of-a-kind vodka that's as fresh as it gets. The result is a super clean vodka that smells like farmers market strawberry jam.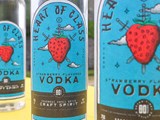 The Story
Ohio strawberries are a true gem, but their season is fleeting. We wanted to capture their peak season taste in every sip of Heart of Glass Strawberry Vodka, so you can enjoy the taste of summer all year round.
The Process
Distilled seven times and made with over a pound of 100% locally-grown strawberries per bottle, Heart of Glass is made without any added flavorings or sweeteners so you can taste the true essence of the berry in every bottle.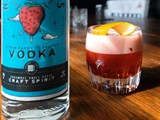 Heart of Glass Merch
Wear Your Heart on Your Sleeve
On your sleeve, on your chest, on that cute, new hoodie.
The Heart of Vodka Series
A Change of Heart
If you love Heart of Glass Strawberry Vodka, check out the rest of the Heart of Vodka series.